Motor Home Hire
Cartledge House Farm Great hucklow Derbyshire, SK17 8RG, United Kingdom, info@just-motorhomes.co.uk
Motor Homes By Make
http://www.just-motorhomes.co.uk
11:06 06-Jul-2022
---

The range of motor homes available these days is staggering and it can be a real job trying to find the one that is going to suit your needs precisely. Many people will choose motor homes by make often because they have either received a recommendation from a friend, read a review or just because they have always bought a particular make of base vehicle.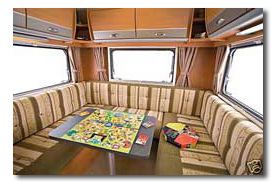 It is well worth taking time to search out the right van. Take into account your needs, for instance the size of the family, how far you are going to travel and importantly these days, how efficient the van is.
As many have found, you eyes can be bigger than you parking space. Make sure you have considered where you will store the van; Motor home storage fees will add an additional cost to your running costs
Small campers can be great for two but once children or guests are included then things can get a little crowded. If you are on the tall size you might also find the space within a small camper restrictive. A great trick is to view campers on a wet day, when you have all your outdoor clothing on, that way you'll soon discover if the van meets your needs.
Having a motor home with the bed at the back can be a boon if you want a van that allows you to have the bed made up though out the day. It means you don't have to go through the routine of putting away the bed each night. In addition rear bed vans now offer great storage facilities which might be an essential for you, especially if you are using the van as part of your work.
Cooking facilities are another consideration. Think about how you holiday, will you be eating out every day; in which case you can look for a van that offers basic facilities for making modest snacks and of course a drink. If however, you want to be as self sufficient as possible then you need to consider a van that has full kitchen facilities perhaps a microwave as well.
The base vehicle can be a real decider for many motor home owners. Small efficient engines are terrific for the occasional jaunt out but if you plan on running up the miles then a good sized engine will serve you well for thousands of miles.
Consider joining one of the many
motorhome
clubs. These can be great for getting helpful advice as well as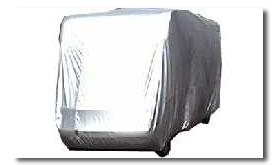 introducing you new friends with a common interest. You'll have regular meetings and its great to meet up with friends you have made along the way.
Finally, think about the motor home accessories you'll need. If your van is going to be parked up most of the time then a motorhome covers are an idea to keep you pride and joy clean and tidy for the next trip out.