Motor Home Hire
Cartledge House Farm Great hucklow Derbyshire, SK17 8RG, United Kingdom, info@just-motorhomes.co.uk
Motor Home Storage
http://www.just-motorhomes.co.uk
11:34 06-Jul-2022
---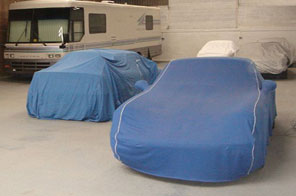 Here at Just Motorhomes we are pleased to be able
to offer a unique new motorhome and car storage facility thanks to our partners at Classic Additions. They have over 15 years experience in classic and prestige car care so will be able to ensure that your motorhome is kept safe in their Wiltshire storage facility. If you own a motorhome then it is vital that you take advantage of a storage facility in order to keep your vehicle in good condition. The Motorhome can often be used during the summer months and then left to sit unattended over the winter period. This is where the Classic Additions storage facility comes in; you can keep your vehicle safely tucked away until you need it again.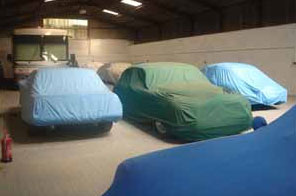 Peace of mind can be a wonderful thing, and knowing that your motorhome is kept safe in a 24 hour secure storage facility will let you sleep soundly at night! For many of us a motorhome will be the second largest investment we may ever make after a house so it is of paramount importance that it is looked after and treated with the utmost of respect, if it is well cared for it will last a lifetime and will take you, your friends and family on many holidays, and this is why we recommend employing the services of a dedicated storage facility if possible to ensure that your investment is properly protected.


One of the main advantages of the Classic Additions motorhome storage facility is that it is a mere 1.5 hours from London ensuring that you can reach it from a wide variety of locations in the UK. Set in the beautiful Wiltshire countryside the highly trained staff have years of experience caring for classic, vintage and quality vehicles and will ensure that your motorhomes are kept in perfect condition throughout their stay at the Classic Additions storage facility. From compact motorhomes to larger American style mobile homes there is a wealth of storage space to be used by customers in the facility.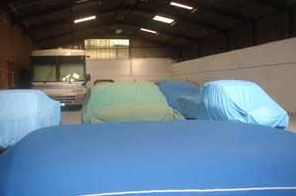 Classic Additions over a variety of flexible options depending on your own unique needs, they can tailor how long you use the storage facility for, and how your motorhome is kept whilst staying in the facility. This flexible service makes the Classic Additions motorhome storage facility second to none, and the tailoring of the service ensures that no matter what your requirements are the team in Wiltshire can meet them. The team can offer a wide range of car covers and battery chargers and conditioners that are supplied at preferential prices for people choosing to store their motorhomes at the storage facility.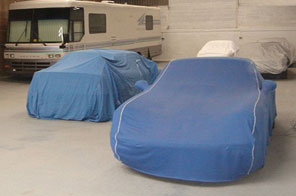 The best thing about the Classic Additions motorhome storage facility is the price. Throughout the years the pricing has always been kept competitive and currently prices start at just £15.00 plus VAT per week depending on the size of the car or motorhome you wish to have stored and a number of other things. If you wish to discuss your motorhome storage requirements please contact us at info@just-carcovers.co.uk and we will be able to pass your enquiry on to the facility owners who will get back to you as soon as possible.