Motor Home Hire
Cartledge House Farm Great hucklow Derbyshire, SK17 8RG, United Kingdom, info@just-motorhomes.co.uk
Ford Motorhome Clubs
http://www.just-motorhomes.co.uk
17:52 08-Dec-2021
---
There are not enough web pages on the planet to cover the variety of vans that are Ford Motorhomes. Most are based around the Ford transit, a stalwart of the van world which stands to attention and says, "if a jobs worth doing, I'm up for it!"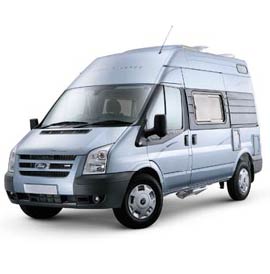 The first Ford Transit arrived on this planet around 1953 and ever since budding motor homers have been determined to make them their own. Even national names in the
motor home
industry have crept in and strived to make their mark.
Ford produced a panel van that was easy to convert into a home on wheels. A little insulation here and furniture there and hey presto! You have a Ford Motorhome.

Over 6 million vans have been produced by the Ford company and although many have been dedicated to transporting goods form here to there; it is without surprise that many have ended up being the means for families to enjoy the great outdoors.

Ford Motorhome Clubs are…everywhere! Because so many are home built, the fascination for them is even more intense. Members thrive on knowing that if there is a meet they will always find something that they have never seen before; truth is they usually will.

The list of coach built models that use Ford as a base vehicle would look like a who's who of the motor home world. It's not just the reliability that owners love, it's the cross talk at Ford Motorhome Club meetings where heated exchanges can commence about the rights and wrongs of replacing the 'king pin', and how many people it will take. Owners are passionate and with a reason…they love their vans.