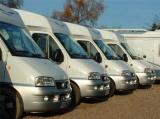 Address:
Kenilworth Road
Hampton in Arden
Solihull
Postcode:
B92 0LW
Email:
goeuropeanltd@aol.com
Telephone:
01527 850 585
Website:
http://www.goeuropean.co.uk/
Motor Homes By Area:
West Midlands Motorhome Hire
Motor Homes By Town:
Birmingham Motorhome Hire, Coventry Motorhome Hire, Wolverhampton Motorhome Hire
Motor Homes By Price:
More than £1000 per week, £400 - £600 per week, £600 - £800 per week, £800 - £1000 per week
Motor Homes by Make:
Burstner Motor Homes, Hobby Motor Homes, Hymer Motor Homes, McLouis Motor Homes, Miller Motor Homes
Description

Go European Ltd is owned & run by a motorhoming family with over 20 years experience between them covering the entire industry spectrum from classic split screens to modern luxury liners. We have been trading from our Sales Site in the midlands for the last 5 years. In which time we have proudly specialized in left-hand drive European vehicles from the likes of Hobby, S.E.A, Knaus, Burstner, Dethleffs, Hymer, Frankia, Eura-mobil & Weinsberg. But this is not exclusive, we are currently extending our stock to incorporate right-hand drive vehicles European & British, through S.E.A UK & P.J.B Conversions, the full details of which are available through this website or on request.

A stones throw from Birmingham International Airport and the N.E.C, with easy access to the midlands motorway network, Birmingham & Redditch while sitting on the doorstep of Shakespeare Country & The Malverns.


Our Sales Site is open to the public 7 days a week, on it you will always find a cross section of the European motorhome market, offering choices in Van conversion, Alkove, Low-Profile and A-Class motorhomes both new and used to suit a wide range of tastes budgets and requirements, with prices ranging from £5,000 to £65,000.

It is from this premises that many of our other services are available including Imports, Hire, After-Sales Support, Accessory Installation, Vehicle Appraisal, Finance & Brokerage.

We are fortunate enough to share our complex with 4 other businesses including a restaurant, enjoy the relaxed atmosphere and make the most of the other facilities on offer.

Remember we are a family run dealership that actually use and live with these vehicles. Visit our Sales Site today just off JNC 3 M42 A435 South and enjoy a wealth of combined knowledge & experience not normally found at main dealer.


If you have any questions or would like more information about any of our services please don't hesitate to contact us or pop in for a chat any time, our experienced team is on hand 7 days a week.