Print-friendly version
Adria Motor Homes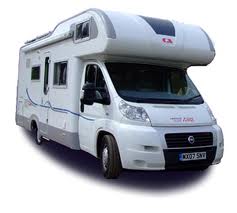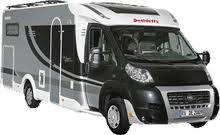 Adria Motor Homes
Adria has been creating and manufacturing motor homes for over forty five years in the beautiful town of Novo Mesto in the heart of Slovenia. Today, Adria Mobil supplies 25 European and worldwide markets with a quality, value for money product. At its modern and technically advanced factory, Adria's dedicated workforce continue to apply the principles of reliability, comfort and design which have kept Adria customers loyal to the brand since the 60's.

Every step in the fabrication of an Adria motor home is rigorously controlled, from conception, through to the after sales service. The engineers, designers and technicians are chosen for their skills and professionalism which contribute, along with a high quality of materials, to creating a vehicle which pleases and inspires confidence. Security is high on the list of priorities for Adria and all European safety standards are applied. This, together with parts selected for their quality and performance gives real peace of mind when buying an Adria motor home.

Adria have also understood the importance of comfort. Whether it be for a spur of the moment weekend trip or a tour involving a lot more time and miles, you will be delighted by the carefully studied and well designed interior space which makes life easy and gives you that feeling of being 'at home'. Adria pay particular attention to, and even guarantee the quality of their sleeping berths. All of these details do not however impeach Adria in their efforts to produce an aesthetically pleasing motor home. Definitely not a secondary detail, Adria have brought creativity and innovation into the design of a motor home that is not only reliable but pleasant and harmonious to look at.
The Adria motor home range for 2011 covers requirements for all types of budgets and uses, from the range of Mini-Vans, which despite their compact size and manoeuvrability rest, all the same, very comfortable, to the Compact with its reduced width, the Sport which offers more volume and a certain style, the Coral, Adria's luxury model and finally, the Matrix, a multi-usage vehicle with a considerable volume and all the home comforts. Each range has various specs and additional equipment and accessories.

If you choose an Adria motor home to travel to all of your favourite destinations and discover some new ones, you'll want to know that these places will always be preserved for future generations to enjoy. Adria have made preserving the environment a priority and incorporate an active ecological policy in the production of Adria motor homes. Waste is limited and sorted, natural materials are used where possible and energy is used intelligently.

Adria Mobil has ensured that their international network of sales points is backed up by a comprehensive after sales service. Excellent logistics and quality training ensure that all Adria motor home dealers can reply to the demands of their clients in the shortest possible delay and the dealers have a permanent stock of spare parts and Adria accessories. You will be reassured by the 24 month guarantee on the cell and vehicle base of your Adria motor home and you can benefit from an extension to this guarantee if you subscribe to Adria's periodic control.

The humble motorhome is no longer just a camper van; there are now numerous manufacturers creating the ideal motorhome for a growing market. Motor homes, such as these from Adria, offer a truly diverse selection of facilities, including the all of the luxuries that you would expect from home or even the holiday accommodation that you would normally choose.

Adria Motor home hire is offered throughout the country may a range of different motor home hire companies, and is the best way to try a touring holiday without the hassle and expense of purchasing your own vehicle. All kinds of breaks can be catered for by using a Adria motorhome, such as adventure holidays, family breaks or a short getaway, not to mention the ever popular festivals that lend themselves to motorhome hire so well!


Motor Home Companies :-
Ace Motor Homes - Adria Motor Homes - American RV Autocruise Motor Homes - Autohomes Motor Homes
Autoroller Motor Homes - Autosleeper Motor Homes - Autotrail Motor Homes - Avondale Motor Homes
Barrons Motor Homes - Bessacar Motor Homes - Burstner Motor Homes
CI Motor Homes - Carioca Motor Homes - Chausson Motor Homes
Dakota Motor Homes
Elddis Autostratus - Euro Mobil Motor Homes
Fiat Motor Homes - Ford Motor Homes
Herald Motor Homes - Hobby Motor Homes - Hymer Motor Homes
Independence Motor Homes
Kontiki Motor Homes
Lunar Motor Homes
McLouis Motor Homes - Mercedes Motor Homes - Miller Motor Homes - Moncayo Motor Homes
NuVenture Motor Homes
Orian Motor Homes
Peugeot Motor Homes - Pilote Motor Homes
Rimor Motor Homes - Rollerteam Motor Homes
Swift Motor Homes
Talbot Motor Homes
Volkswagen Motor Homes



You are viewing results

1

to

15

of

15
You are viewing results

1

to

15

of

15