Print-friendly version
Adria Motorhome Clubs
Featuring base vehicles from Fiat and Mercedes a Adria motor home owner can be assured a comfortable time as they cruise the highways and by ways. Adria have been in existence for over 45 years designing and manufacturing Adria motor homes in Novo Mesto in the heart of Slovenia.
Adria motor homes now offer a great range of vehicles with eye catching graphics which are only surpassed by a plush interior reflecting a high design quality and build. Not surprising as the alter ego of the company is its caravan manufacturing so they know about coach building.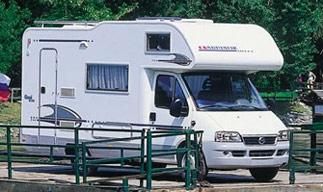 Adria
motor home
clubs meet right across the country and as there are a range of affordable vans they ensure there is a great mix of members. But the fun doesn't stop there. The members are an adventurous lot and European trips are the norm for many. As Adria
motor homes
are now sold in over 25 different world markets there is always a chance you'll meet up with a fellow fan.
The 'Twin' models offer the added advantage of creating a club of their own. Being compact means they are great for that weekend away; there is a growing number of Adria motor home fans who take every chance to load the van and hit the beach.
At the other end of the spectrum the Polaris, based on a Mercedes chassis presents it's self as the flagship model for those who want the best in comfort.
But don't be put off by these newcomers. With a history that stretches back 45 years there are plenty of classic models that will be equally welcome at any meet.
You are viewing results

1

to

1

of

1
You are viewing results

1

to

1

of

1