The camper took a whole new meaning when Volkswagen Motorhomes arrived in the early part of the twentieth century. If there is one vehicle which has single handily promoted a holiday on wheels it is the feisty range of little Volkswagen Motor Homes.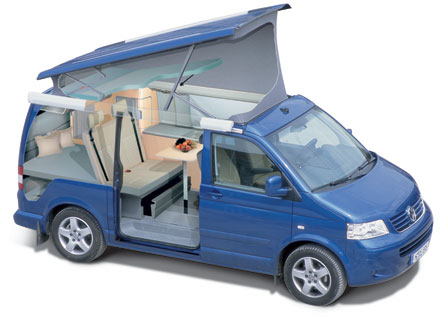 The Beetle base has given so many people a terrific amount of fun and enjoyment from surfers to families wanting to make the annual break both exciting and affordable.
Today Volkswagen Motor Homes hold a really strong position in the within the motor home industry. Volkswagen base vehicles will now be used by motor home manufacturers to provide a reliable starting point for a quality van.
The fact that so many manufacturers use the Volkswagen model stands testament to the quality have reliability it provides and ensures that Volkswagen Motor Homes owners look forward to years of trouble free camping.
Volkswagen Autohomes have provided an invaluable addition to the holiday industry. Without their contribution there would be far fewer people who will be able to enjoy and economic break.
You are viewing results

1

to

1

of

1
You are viewing results

1

to

1

of

1